emulsifiers
1 Product and 1 company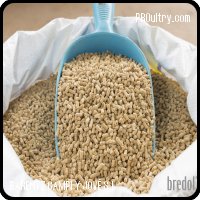 Bredol es un emulsionante no iónico, líquido y utilizable en todas las sustancias alimentarias para animales y especies, y sin restricción de dosis. Bredol es un ricinoleato de gliceril-polietilenglicol con registro E-484 utilizado principalmente para mejorar el proceso de granulación. El emulsionante Bredol permite una mayor...
We are committed to providing products and services that surpass our customer´s expectations. Devenish Nutrition is a leading edge agri-technology company Headquartered in Belfast, Northern Ireland, with production facilities in Widnes and Killamarsh in the UK and Maquoketa and Iowa in the US. We are a company dedicated to the research, development, and manufacturing of quality premixes, pre-starters,...
Somos una empresa dedicada a la distribución de materias primas y aditivos para la alimentación humana y animal. Nuestra empresa inicia su actividad en el 2004, y se establece como una empresa conjunta entre el grupo holandés de alimentación Barentz (Holanda) y el grupo Campi y Jove (especialista en la distribución de materias primas y aditivos en múltiples sectores desde 1923) con sede en Barcelona.