Manure dehidraters
1 Product and 1 company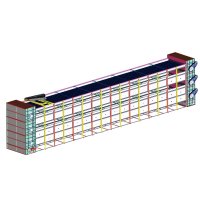 With the help of the Dorset Dryer, poultry manure can be dried throughout the year and converted either into organic fertilizer or fuel. The required warm air for the drying process can for instance be derived from stable air, or it can be residual heat from the generation of electricity. Dried poultry manure is an excellent and frequently used plant nutrient, both in a dried form and as a pellet.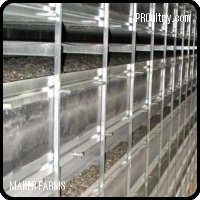 El sistema de secado de gallinaza permite producir gallinaza comercial en pocos días con el uso del aire que ya circula. En la mayoría de los casos, se pueden utilizar los ventiladores existentes en las paredes laterales. Deshidratador de gallinaza, deshidratado de gallinaza,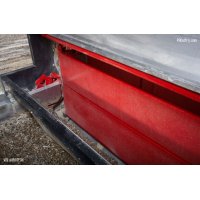 Troublefree drying of poultry manure with the VDL Agrotech manure drying tunnel. High pressure fans direct the air through the manure on the special perforated steel plates Manure reaches 80% dry matter content within 72 hours. The Pouldry manure drying tunnel is industrial quality and can be supplied in different lengths upto 3 tiers.