Aviaries for rearing future laying hens
2 Products and 1 company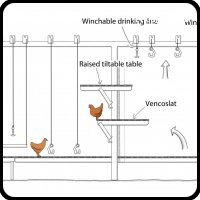 With the Jump Start you rear birds to be true athletes. Day-old chicks are placed on a slatted surface where they have direct access to feed and water. As birds grow the difference between feeding and drinking levels gradually increases so the birds learn to jump to different levels and perches. Hens reared in the Jump Start have had excellent training and will find their way in any aviary house.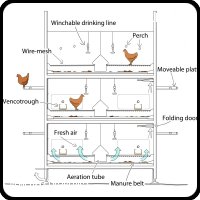 Unistart es un sistema de cría económico y fácil de utilizar configurado en filas. Aquí, el avicultor encargado tiene el control total de sus aves. Gracias a sus dimensiones compactas, encaja en cualquier gallinero y permite un mayor número de aves por metro cuadrado de superficie de suelo. Los pollos de un día se propagan de forma homogénea en los compartimentos. Tras cuatro semanas...
Vencomatic es fabricante mundial de soluciones de alojamiento innovadoras y respetuosas del bienestar de los animales para el sector avícola. Las numerosas posibilidades ofrecidas por las soluciones flexibles y 'llave en mano' de Vencomatic son aplicables a una amplia gama de conceptos en la avicultura. Ponemos nuestros conocimientos y experiencia profesional al servicio de los avicultores para permitirles...