Ultrasound generators
2 Products and 3 companies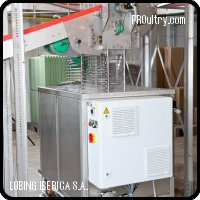 La unidad de limpieza por ultrasonidos, está diseñada para la limpieza de cadenas de transportadores de huevos. Los elementos se limpian con la combinación de impulsos ultrasónicos y un baño de agua caliente a 80 ºC con un producto de limpieza. Es posible integrar éste equipo sobre una transportadora ya existente. Utilizamos entonces una unidad de desviación. para que...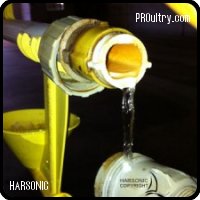 HARSONIC TUBES & TANKS POULTRY COMBATS & PREVENTS DISEASES IN  ANIMALS KEEPS MAINTENANCE & MEDICATION TO A MINIMUM REMOVES HARMFUL BIOFILM (the substrate for very many moulds and diseases) HEALTHIER ANIMALS WILL PRODUCE INCREASED YIELDS Working principle Biofilm occurs anywhere water accumulates. This slimy layer causes...
Equipos, maquinaria y tecnología para la industria ganadera. Bebederos, comederos, dosificadores, medicación, silos, slats, para gallinas Broilers y del Prat, pavos, patos grasos, perdices, ovejas, cerdos, vacas, caballos. Especialista en material para la ganadería: bebederos automáticos avicultura, cerdos, conejos, tratamiento de agua, nebulización, sistema pad cooling, transportadores de...
We take pride that Harsonic®  is the undisputed leader in a mechanical system to remove biofilm and prevent all kind of fouling. Good customer service is the lifeblood of our company. We never make promises we can't keep. The company Harsonic®  is located in Belgium and has more than 25 years experience in water treatment,  always in...