Energy saving
1 Product and 1 company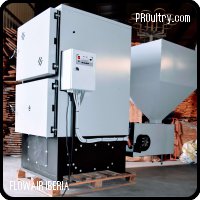 Nuestro representante iberia és productor de calderas a biomassa-Lusoqueima. Perfectas para calefacciónd e su nave . El conjunto de caldera+aerotermos puede ser una solucione muy atractiva para el ahorro energético y economico de su negocio.  Mira la pagina de internet Lusoqueima.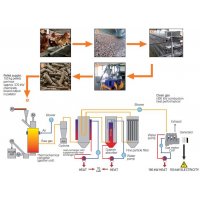 Environmentally friendly, climate neutral and reliable: electricity and heat from chicken manure. The new biomass thermochemical converter (gasifier unit) from Big Dutchman generates energy through innovative thermochemical conversion (gasifi cation) of biomass from e.g. chicken manure, digestate from biogas plants or sugar cane. The clou: apart from nitrogen, all constituents...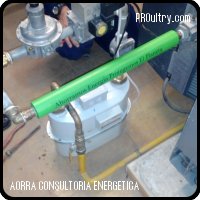 El AHORRADOR DE GAS es un dispositivo que colocado antes de la entrada de la caldera o equipo de combustión reducirá considerablemente su gasto de gas y los costes de mantenimiento. AHORRO: Demostrable en condiciones normarles entre un 15-25 % para cualquier tipo de gas. ALARGA LA VIDA DE LA CALDERA: Al reducir las impurezas que llegan al quemador, alarga la vida de los componentes...