Automatic and manual windows
3 Products and 38 companies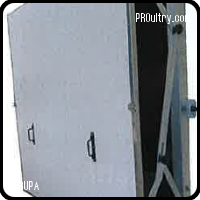 New deflector that meets the requirements of farmers. It has the following characteristics: a system of an arm and articulation that opens from 60% to 100% flow, opening up or down, with a continuous seam sealing, optimum maintenance thanks to a system that holds the hood, insulation board with highly resilient PVC coating and easily removable.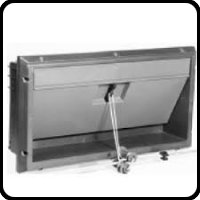 Las ventanas DA 1200 y DA 1211 se pueden fijar a a pared o recibir en obra como un elemento más de la pared. Hechas en material termoplástico 100% reciclable y de gran residencia, estas ventanas no se desforman y aguantan altas temperaturas. Su estructura además hace muy fácil su limpieza con, por ejemplo, una pistola de alta presión. Las ventanas DA 1200 y DA 1211 se suministran...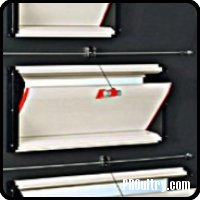 Entradas de aire Flex Las entradas de aire Flex se suministran con distintos tamaños para conseguir diferentes tasas de ventilación. La información se amplía en el siguiente enlace: http://www.bigdutchman.de/fileadmin/products/Gefleugel-pou...