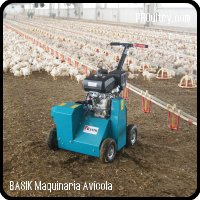 Advantages Remover poultry litter:
Labor savings
Reducing transmission of infections in animals.
Airing poultry litter
Save time
Product Catalog

Product Videos
1 video
Related categories Poultry Remover Bed BASIK - 80
1 Category
Litter removers
Other products of BASIK Poultry Equipment
1 producto
BASIK Poultry Equipment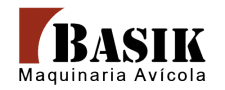 BASIK is a fabricating machinery poultry company with a clear vocation of service and efficiency.
Our goal is to make easier the cuotidians management tasks in poultry farms, especially those jobs that are usually done with rudimentary tools, so that the operator has to spend less time and effort.
About 5 years ago the company started to work with and for the customer, adapting the machinery to their demands and needs. As manufacturers we can adapt and customize our machines to your needs.
Specialization, innovation and practicality are three of the key words that could define the way we work.
See company
Price and product availability