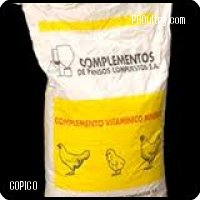 FORT-OVO
Enhancing the quality of the eggshell.
Vitamin-mineral premix for laying and breeding hens

Suitable for lots with insufficient external and internal egg quality as well as for old birds should be kept until their departure to sacrifice and layer flocks brunettes with deficiency or inequality in the external coloring.
Increases the thickness of the shell and provides greater elasticity of the structure, thereby achieving improved animal performance and reduce the number of declassified eggs.
In breeding birds increased hatchability due to improved gas exchange and the smaller number of contaminated eggs.
Product Catalog

Related categories FORT-OVO
1 Category
Egg Shell Strengtheners
Other products of CPC Focus on livestock
1 producto
CPC Focus on livestock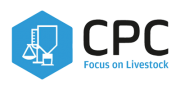 CPC Feed - COMPOUND FEED SUPPLEMENTS, S.A. is a Spanish company dedicated to the development of vitamin and mineral premixes and starter feeds for swine livestock sector, beef and dairy cattle, egg-layers & poultry, sheep and goats, located in Enériz (Navarra), whose main objective is to improve animal feed. Since 1978 the Ramon family, now in its second generation, together with the entire team has been working, first to design and install a program feed which should focus on continuous improvement of animals conditions, to meet their nutritional requirements (quantity & quality) and enable them to perform well, as evidenced in the productive and reproductive parameters (birth weight, weaning weight, weight gain, milk production and calving interval) as well as the health and welfare of the herd.
In breeding for economic purposes, in addition to preserving the health of the animal knowledge of animal nutrition has desirable effects. Since maximizing conversion of feed that is...
See company
Price and product availability