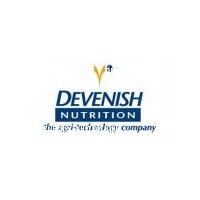 Devenish Nutrition with support from our loyal customers is a significant supplier of poultry premixes. We offer a complete range of poultry premixes for all avian species, including:
Broilers
Broiler Breeders
Laying Hens
Turkeys
Ducks
Pheasant and Game
Pigeons
We specialise in diet formulation and the custom manufacture of vitamin/mineral premixes to suit the individual requirements of the poultry producer.
Our team of dedicated Poultry Nutritionists have real practical experience of how diet can impact on bird performance, health and welfare.
Product Videos
1 video
Related categories Premixes
1 Category
Premixes
Related Products
1 Product
Other products of Devenish Nutrition
1 producto
Devenish Nutrition

We are committed to providing products and services that surpass our customer´s expectations.
Devenish Nutrition is a leading edge agri-technology company Headquartered in Belfast, Northern Ireland, with production facilities in Widnes and Killamarsh in the UK and Maquoketa and Iowa in the US. We are a company dedicated to the research, development, and manufacturing of quality premixes, pre-starters, starters and concentrates together with speciality products for the intensive livestock sector.
Our strengths lie in the Pig, Poultry, Ruminant, Companion Animal and Horse sectors, where we have invested in large scale Research and Development into nutrition and environmental issues. In addition to our cost effective range of products we offer our customers tailored nutritional services and technical service support agreements.
The poultry team at Devenish Nutrition provide bespoke technical solutions and nutritional formulations to increase production efficiencies and resolve a wide variety...
See company
Price and product availability