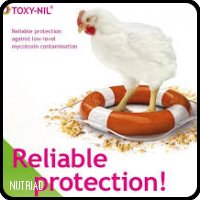 Research shows that some adsorbents are capable of binding aflatoxin and thus reduce or prevent its toxic effects. However, not all types of mycotoxins can be physically adsorbed. To overcome this problem Nutriad has developed specific products that neutralize the toxic effect of various mycotoxins by processes such as bio-transformation.
Related categories TOXY-NIL® PLUS
1 Category
Preservatives
NUTRIAD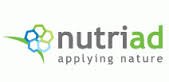 Desde su fundación, Nutriad ha tenido como objetivo principal ofrecer soluciones concretas para todos sus clientes en todo el mundo.
Nuestro viaje comenzó in 1963, período en el que la búsqueda de mejores alternativas y la necesidad de adelantos  científicos comienza a imperarse en un sector ganadero en pleno desarrollo. Nuestros primeros productos  fueron el resultado de una mezcla de factores sin los cuales no hubiera sido posible su creación: emprendimiento, visión y pasión. Gradualmente fuimos adquiriendo mayor conocimiento y adiestramos nuestro equipo de personal técnico y de ventas. En respuestas a las demandas del mercado nuestra gama de productos se fue ampliando de forma tal que se pudiera extender su venta y cubrir las necesidades del mercado mundial.
Mediante la adquisición de BFI-empresa holding productora de edulcorantes y aditivos- en el 2003 logramos ampliar nuestro mercado internacional y llegar a ser líder en este sector.
La adquisición de la mayor planta de...
See company
Price and product availability