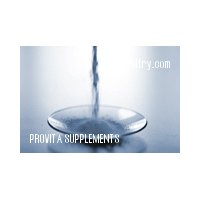 MAXACID is a future-oriented solution to help regulate and inhibit bacteria in the intestinal tract. The combination of medium-chain fatty acids (MCFA) on silicate media has a suppressing effect on pathogenic Gram-negative and even Gram-positive bacteria (e.g. E. coli, Clostridia, Staphylococci, Streptococci and Salmonellae). MAXACID stands for better performance and stable health. The use of MAXACID is particularly recommended in the rearing of piglets and calves. Multiple independent tests confirm the positive effect and performance of MAXACID.

How it works:
-MAXACID penetrates the bacterial cell wall and reduces its function
-MAXACID dissociates in the bacterial cell fluid and disrupts the energetic steady state and pH regulation of the cell.
-MAXACID inhibits the production of specific bacterial enzymes and therefore prevents bacterial development to a considerable extent.

Results:
-Increased feed intake
-More efficient feed utilisation
-Improved live weight gains
-More stable health
-Increased profability
Related categories MAXACID
1 Category
Feed Acidifiers
Other products of PROVITA SUPPLEMENTS
1 producto
PROVITA SUPPLEMENTS
We supply organic trace elements, functional components and additives to the feed industry worldwide.
Our customers' needs and requests are central to our business activities. We focus consistently on our customers, put our full expertise at their disposal and offer future-oriented solutions to the challenges they face. Our innovative products are developed and tested thoroughly in our group-owned research facilities. Only by keeping these processes in-house we make sure that each individual product has the positive characteristics and effects that we and our customers expect.
State-of-the-art production plants and technologies, at various locations in Europe, guarantee high quality and flexible production in line with the customer's needs. Manufacture takes place in efficient plants and is subject to strict quality management standards. We also offer additional services such as the contract manufacturing of acid mixtures.
See company
Price and product availability