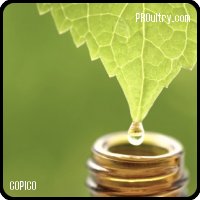 COPINAT POULTRY
Why supplement? Colibacillosis is a very common disease in poultry and the use of efficient natural products appears as an increasingly necessary alternative, considering the current legislation on the use of medicines Product properties Premix specifically formulated based on essential natural oils with high bactericidal effects.
ADVANTAGES A carefully formulated composition allows a solution to nonspecific pathological problems.
Bactericidal action against Gram‐ negative bacteria
Fast spread in blood
Regulation of intestinal flora
Improvement in production rates
A withdrawal period in eggs or meat is not needed.
Product Catalog

Related categories COPINAT PULTRY
1 Category
Essential oils
Other products of CPC Focus on livestock
1 producto
CPC Focus on livestock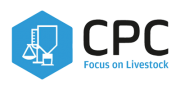 CPC Feed - COMPOUND FEED SUPPLEMENTS, S.A. is a Spanish company dedicated to the development of vitamin and mineral premixes and starter feeds for swine livestock sector, beef and dairy cattle, egg-layers & poultry, sheep and goats, located in Enériz (Navarra), whose main objective is to improve animal feed. Since 1978 the Ramon family, now in its second generation, together with the entire team has been working, first to design and install a program feed which should focus on continuous improvement of animals conditions, to meet their nutritional requirements (quantity & quality) and enable them to perform well, as evidenced in the productive and reproductive parameters (birth weight, weaning weight, weight gain, milk production and calving interval) as well as the health and welfare of the herd.
In breeding for economic purposes, in addition to preserving the health of the animal knowledge of animal nutrition has desirable effects. Since maximizing conversion of feed that is...
See company
Price and product availability