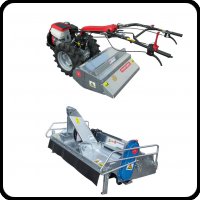 Mayor rentabilidad.
Aumenta la productividad y la calidad de los animales.
Reduce al mínimo las lesiones plantares y de pecho.
Favorece un crecimiento homogéneo de los animales.
Bienestar del animal.
Cama seca y mullida durante todo el ciclo.
Previene y reduce la aparición de enfermedades.
Menor humedad y cama más confortable.
Animales más tranquilos con comportamiento más natural.
Mejora el ambiente en la granja.
Calidad de la cama constante durante todo el ciclo. Favorece la correcta fermentación de la cama, conteniendo el mal olor.
Mejor distribución de los animales por toda la nave.
Diseñada para el tratamiento de la cama.
Frantumix es una máquina pensada, diseñada y desarrollada exclusivamente para la correcta gestión de la cama avícola, y contiene más de 15 años de experiencia y desarrollo.
Trabaja cualquier cama.
Frantumix es capaz de trabajar perfectamente cualquier tipo de cama (viruta de madera, paja, carcarilla de arroz, fibra de coco, etc).
Reducción de costes de gestión.
Necesario solo un operador. Reducido tiempo de operación (25-30 minutos para 1200m2). Reducción de los costes de calefacción y de retirada del estiércol al final del ciclo.
Mejores condiciones de trabajo.
Reducción del mal olor, ambiente de trabajo más salubre. Resultados inalcanzables manualmente o con removedoras de jardinería. Reducción del trabajo manual para la gestión de la cama.
La cama, seca y nivelada, mejora las operaciones de carga de los animales (ya sea manual o mecánica).
Diseñada para estar limpia.
La máquina ha sido diseñada según el "CMC Cleanable Protocol", lo que permite la limpieza y desinfección del Frantumix en muy poco tiempo.
Cama como factor productivo.
El Frantumix transforma la cama en un factor productivo fundamental, convirtiéndolo en un agente protagonista para el éxito de su negocio.
Larga duración.
Mecánica, simple y robusta. Producto final y estándares de construcción de gran calidad así como mantenimiento fácil y rápido.
Product Photos Regenerador de yacija o cama avícola FRANTUMIX of LEADER Productos Agropecuarios S.L.

1 Photo
Product Catalog

Related categories Regenerador de yacija o cama avícola FRANTUMIX
1 Category
Litter removers
Other products of LEADER Productos Agropecuarios S.L.
12 productos
LEADER Productos Agropecuarios S.L.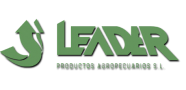 Gracias a su gran experiencia, con suministros y embarques a más de 70 países, Leader Cunillense ofrece al mercado avícola español una amplia gama de productos.
La empresa Leader Cunillense garantiza:
Una rápida y eficiente respuesta y ofertas desde sus oficinas
Las entregas se realizarán siempre a tiempo de acuerdo con las condiciones pactadas en su pedido.
Siempre tendrá asistencia técnica en caso de problemas o reclamaciones.
 
See company
Price and product availability