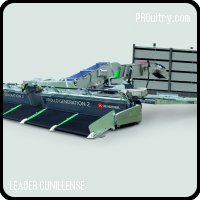 Calidad de carga
Velocidad reducida de las cintas transportadoras. Cintas más anchas. Transporte fluido. Introducción cuidadosa de las aves en los contenedores. Todo esto mejorando la calidad de carga sin comprometer la velocidad.

Mayor respeto del bienestar animal
Las aves se cargan de una manera natural y sin estrés, siendo colocadas en las jaulas sin contacto directo con los operarios.

Centrados en la bioseguridad
El diseño ha sido optimizado según las normas del EHEDG (Grupo Europeo de Ingeniería y Diseño Higiénicos). Todos los componentes que entran en contacto con las aves están hechos de acero inoxidable o metal galvanizado, sin rincones inaccesibles y diseñados para una limpieza fácil y efectiva. Las jaulas nunca entran en contacto con la cama.

Elevada velocidad de carga
De 8.000 a 12.000 animales por hora, o aproximadamente de 16 a 26 toneladas por hora.

Mejores condiciones de trabajo para los empleados
Fácil de maniobrar. Reducción significativa del trabajo físico y mejora notable de sus condiciones de trabajo.

Fácil de limpiar
Específicamente diseñada para facilitar una limpieza diaria fácil, rápida y efectiva sólo con agua y desinfectante sin comprometer la bioseguridad.

Fácil de usar y reducción de los costes de mano de obra
Requiere solamente 2 o 3 operarios más un operario con el toro. Controles simples. Orugas de goma estables. Carga automática de aves según el peso límite preestablecido por el operario.

Flexibilidad
Carga cualquier tipo de jaula incluyendo los modelos Stork, Linco, Anglia, Meyn.

Durabilidad y fiabilidad
Creada y rediseñada en base a una extensa experiencia de campo, con más de 1000 máquinas repartidas por todo el mundo.

Mantenimiento sencillo
Manual del usuario claro y simple, con un programa de mantenimiento descrito explícitamente. El manual incluye un desglose específico de los componentes, con diagramas de todas las partes. Fácil acceso a las partes principales de la máquina.
Product Photos Sistema de recogida de pollos APOLLO Generation 2 of LEADER Productos Agropecuarios S.L.

1 Photo
Product Catalog

Product Videos
1 video
Related categories Sistema de recogida de pollos APOLLO Generation 2
1 Category
Mechanized broiler gatherers
Other products of LEADER Productos Agropecuarios S.L.
12 productos
LEADER Productos Agropecuarios S.L.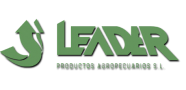 Gracias a su gran experiencia, con suministros y embarques a más de 70 países, Leader Cunillense ofrece al mercado avícola español una amplia gama de productos.
La empresa Leader Cunillense garantiza:
Una rápida y eficiente respuesta y ofertas desde sus oficinas
Las entregas se realizarán siempre a tiempo de acuerdo con las condiciones pactadas en su pedido.
Siempre tendrá asistencia técnica en caso de problemas o reclamaciones.
 
See company
Price and product availability