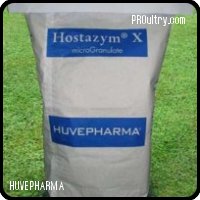 Hostazym, es el nombre de la gama de enzimas de Huvepharma, empresa multinacional líder en el mercado especializada en desarrollar, fabricar y comercializar productos para mejorar la salud y productividad animal, y para la salud humana. Hostazym C (E1616) es una ß-glucanasa de alta actividad con importantes actividades secundarias que incluyen las de pentosanasa, hemicelulasa, a-amilasa y proteasa, dirigida a dietas basadas principalmente en cebada y avena. Hostazym X (E1617), una xilanasa con actividades colaterales de celulasa, hemicelulasa, a-amilasa y proteasa, degrada específicamente los pentosanos contenidos principalmente en dietas con base a trigo, centeno y triticale.
Related categories Hostazym X and C
1 Category
Feed Enzymes
Other products of HUVEPHARMA NV
6 productos
HUVEPHARMA NV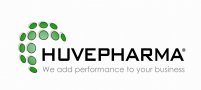 Huvepharma® is a fast-growing global pharmaceutical company with a focus on developing, manufacturing and marketing of human and animal health products. These pillars are the basis of our company name, Huvepharma: HUman and VEterinary PHARMAceuticals. We place equal emphasis on the production and marketing of products for animals and for humans. The company also manufactures and markets enzymes for food, feed and industrial applications. Huvepharma is a privately-owned company, headquartered in Sofia, Bulgaria.
See company
Price and product availability