Huvepharma es una compañía farmacéutica centrada en el desarrollo , producción y comercialización de productos para la salud animal.
Huvepharma comercializa una amplia gama de coccidiostáticos, antibióticos, enzimas y antiparasitarios.
Huvepharma es el laboratorio titular y fabricante de los registros BSA de Salinomicina Sódica (Sacox 120 microGranuate) , Monensina Sódica (Coxidin 200 microGranulate) y B. de Halofuginona (StenorolÒ) SacoxÒ 120 microGranulate y CoxidinÒ 200 microGranulate.
Related categories Huvepharma Dose Calculator
2 Categories
Poultry apps
Coccidiostats
Other products of HUVEPHARMA NV
6 productos
Product Website
https://play.google.com/store/apps/details?id=be.huvepharma
https://itunes.apple.com/es/app/huvepharma-dose-calculator/id515220212?mt=8
HUVEPHARMA NV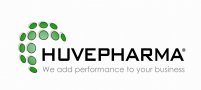 Huvepharma® is a fast-growing global pharmaceutical company with a focus on developing, manufacturing and marketing of human and animal health products. These pillars are the basis of our company name, Huvepharma: HUman and VEterinary PHARMAceuticals. We place equal emphasis on the production and marketing of products for animals and for humans. The company also manufactures and markets enzymes for food, feed and industrial applications. Huvepharma is a privately-owned company, headquartered in Sofia, Bulgaria.
See company
Price and product availability