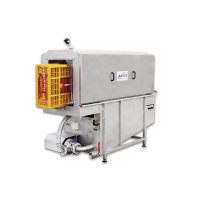 Livebird crates and meat crates washing solutions
Hygiene has become a major concern in poultry slaughterhouses, consequently BAYLE produces a range of crate washers suitable for live-bird crates, module drawers and meat trays. BAYLE have crate washers for every purpose, recognizing the need for efficient and easy cleaning and maintenance.
Product Videos
1 video
Related categories CRATE WASHERS
1 Category
1-.Arrival and Live Bird Handling
Related Products
1 Product
Other products of BAYLE
1 producto
BAYLE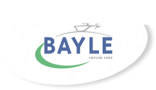 BAYLE, A MARKET LEADER
Since 1932 the BAYLE family business has gained great understanding in the processing of all types of poultry. The reputation of its solidly built and reliable equipment extends worldwide.
Certain products that BAYLE developed have transformed the work of poultry processing.
In the 1970?s Jean Pierre BAYLE designed and manufactured the first "ready-to-use" processing line? the revolutionary "Compact System". The unit is transported by container, fully assembled and is used in more than 100 countries today.
In the duck processing industry BAYLE has developed an automatic dry and wet plucking and wax finishing system and other equipment that improves the speed and efficiency of the process. For the chicken processing industry BAYLE have a complete range of equipment for processing 150 birds per hour up to 6000 birds per hour.
Through continual development and strength of experience BAYLE are always improving and developing new solutions to facilitate work...
See company
Price and product availability