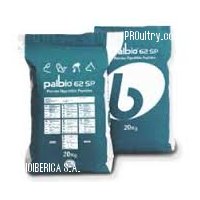 Palbio 62 SP is a source of high-quality protein obtained from sprayed dried hydrolisate from porcine intestinal mucosa.

It aids in increasing feed intake and diet digestibility thanks to its exceptional characteristics, improving the production parameters and health of the animals.
APPEARANCE
Light cream-coloured sprayed product with a delicious taste and aroma.
DOSAGE
The recommended dose is 10-30 kg per ton in piglet feedstuffs (milk replacer and starter).
APPROVED FOR ALL SPECIES
The high level of hydrolysis of Palbio 62 SP together with the porcine source controlled, make this product suitable for all farm animals, including ruminants , so separate production lines are not required in the use of this product.
Product Catalog

Product Videos
1 video
Related categories PALBIO 62 SP
1 Category
Hydrolyzed protein
Related Products
1 Product
Other products of BIOIBERICA S.A.
1 producto
BIOIBERICA S.A.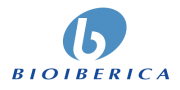 Bioibérica's Nutritional Care Division is specialized in the development, manufacture, and marketing of ingredients for feed and veterinarian medicines for farm animals and pets. It specializes in developing and manufacturing products to boost the appetite, improve digestibility, and enhance the intestinal health of animals.
See company
Price and product availability