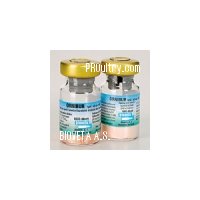 Composition - 1 vaccination dose:
Active substances: Virus bursitidis infectiosae avium min. 104,0 TCID50 , max. 105,3 TCID50 in one dose
Excipients: Nutrimentum pro lyophilisatione

Pharmaceutical form:
Lyophilizate intended for oral and into conjuction application.

Effect method:
After vaccination, the immunity arises in one to two weeks and at broylers it lasts until the end of feeding period and at layers to the end of laying period.
The chickens in andangered flocks should be revaccinated in one to two weeks and chickens in rearing should be revaccinated again at the age of seven weeks.

Methods of immunisation:
For oral application, prepare the vaccination solution only in such volumes that can be consumed within 2 hours from the moment of its preparation. For intra-conjunctival application, apply one drop of the vaccination solution into the animal`s conjunctiva bag and let it absorbed.

Indication:
For preventive vaccination against avian infectious bursal disease (Gumboro disease).

Indication group:
Veterinary immunopreparation

Contraindication:
It is not recommended to vaccinate ill fowls.

Interaction:
The application of any other live vaccine is not allowed sooner than in a week. By not keeping this period, especialy with the same application method of live vaccines, the rise of immunity is limited.

Method of administration and dosage:
Oral, into conjunction

Adverse effects:
Unknown

Package:
500, 1 000, 2 000 and 5 000 vaccination dosses.

Group packing:
10 x 500 doses, 10 x 1 000 doses, 10 x 2 000 doses, 10 x 5 000 doses.
Product Videos
1 video
Related categories ORNIBUR INTERMEDIATE
1 Category
Gumboro Disease (IBDV)
Related Products
1 Product
Other products of BIOVETA A.S.
1 producto
BIOVETA A.S.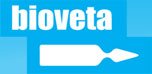 Specialised producer of veterinary immunologicals and pharmaceuticals
The joint-stock company Bioveta with its registered office in Ivanovice na Hané, holder of the Good Manufacturing Practice Certificate (GMP), Good Laboratory Practice Certificate (GLP) and Good Distribution Practice Certificate (GDP) maintains the position of the most significant manufacturer of veterinary, immunobiological and pharmaceutical products in the Czech Republic. The objective of its activities is to offer a wide range of top-quality veterinary products to the professional veterinary and breeder public. Thanks to huge investments made into new production and control premises, effort of its managers and reliability of its employees, Bioveta, a. s. meets the basic standards of European manufacturer of veterinary medicaments, both in the field of correct manufacturing practice, research and development or sales policy.
See company
Price and product availability