Detergente Alcalino MAXI concentrado. Mínima producción de residuos plásticos. Se utiliza en método alternativo. Formulado con sosa y potasa y aditivos secuestrantes.
Product Photos Dalcal Plus of CUHIGEN

1 Photo
Product Videos
1 video
Related categories Dalcal Plus
1 Category
Detergents
Related Products
1 Product
Other products of CUHIGEN
1 producto
CUHIGEN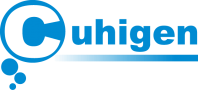 Higiene de Instalaciones
El ganadero debe evitar cualquier tipo de exposición a agentes nocivos en las instalaciones y máquinas de ordeño. Para ello es necesario un estricto proceso de limpieza y control tanto de todos los elementos que conforman las mismas como de factores externos. De esta manera se pueden evitar posibles contaminaciones, siempre y cuando se completen todas las fases de limpieza. La desinfección cobra en este sentido un papel importante puesto que corresponde al paso final de todo un proceso. Su eficacia depende además de la correcta elección de los productos a utilizar y la forma de utilizarlos, de la adecuada limpieza de todos los puntos previos e incluso del tipo de uso posterior que se le de a las instalaciones.
Cuhigen ofrece al ganadero una amplia gama de detergentes y productos desinfectantes, desincrustantes, desengrasantes, etc., que complementan el proceso completo de higiene de las instalaciones.
Tratamientos del Agua
El agua es uno de los factores de mayor...
See company
Price and product availability