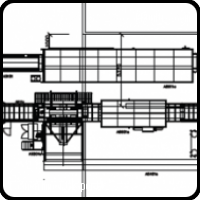 GP Live Bird Supply system
excluding GP containers 4L type
Product Videos
1 video
Related categories GP Live Bird Supply system
1 Category
1-.Arrival and Live Bird Handling
Related Products
1 Product
Other products of Daanen Import-Export b.v.
1 producto
Daanen Import-Export b.v.

Daanen Import-Export b.v.  . If you are looking for quality machinery for an attractive price,you are at the right address. Daanen Import-Export b.v. started with reconditioning of machinery in 1994 as specially for the poultry processing branche.
With customers world wide the company is a well known name in the reconditioning of poultry machinery.With over 3000 used poultry machines reconditioned since 1994
Quality and service, two things that only could be reached with years of knowledge and experience. Saving money on equipment doesn't mean you have to compromise on quality. Our main machinery brand is Stork  .
See company
Price and product availability