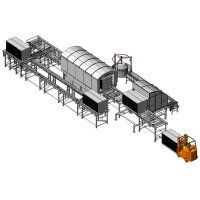 Hydraulic dump system.


Including discard belt.


Manual handling the dumping cycles by valves and operating lever.


Stainless steel control box including a frequency converter for the hanging belt conveyor.


Product Videos
1 video
Related categories Container dump system
1 Category
1-.Arrival and Live Bird Handling
Related Products
1 Product
Other products of Foodmate B.V.
1 producto
Foodmate B.V.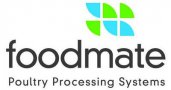 Foodmate is an equipment manufacturing company based in the Netherlands. Founded in 2006, we focus primarily on poultry processing, and we recently launched Foodmate US, expanding our worldwide distribution into North America. Driven by research, paired with unmatched knowledge and decades of experience, it's our mission to innovate, automate and bring cost-effective solutions to the industry.
Our product line spans a wide assortment of processing equipment designed for live bird handling, killing and de-feathering, eviscerating, chilling, weighing, cut-up systems, deboning, and more. In addition to manufacturing, we provide an extensive variety of spare parts and service for other processing equipment and reconditioned machines. Further supporting the industry, Foodmate also delivers equipment that can be used in industrial washers including crate washers, pallet washers and container/drum washers.
See company
Price and product availability