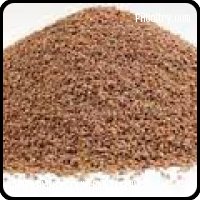 MEGABINDER
Low dosage binder. Thanks to its high concentration, offers substantial advantages on the traditional binders of high incorporation. The principal ones are:
- It facilitates the formulation on not having diluted the nutrients.
- Minor cost of storage. - It diminishes the percentage of dust.
- It increases the pellet quality without increasing hardness.

Dosage: 1 Kg per tonne of feed.
Presentation: 30 Kg bags.
Product Catalog

Product Videos
1 video
Related categories MEGABINDER ECOMEGA
1 Category
Binding materials
Related Products
1 Product
Other products of GRUPO OMEGA ANIMAL NUTRITION
1 producto
GRUPO OMEGA ANIMAL NUTRITION

Grupo Omega is a Spanish company located in Madrid, which provides with services and products to animal production sector in European countries, Maghreb and Middle East.
The factory rely on an automatic system that regulates the whole manufacturing process assuring the major levels of precision in the ingredients dossification, avoiding crossed contaminations and providing one complete trazability of its products, since to assure the quality is the principal aim of manufacture.
Grupo Omega de Nutrición Animal has the UNE-EN-ISO 9001:2008 systems of management of the quality.
See company
Price and product availability