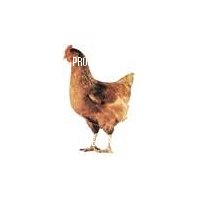 Shaver Brown Commercial Stock
Many years of investment in genetic research and development have resulted in layers with excellent performance traits such as liveability, production and egg quality.
These highly favourable genetic characteristics can only be fully realized when layers are supported with good management practices, which include, but are not limited to, good quality feed, housing and constant attention to the birds behaviour and welfare.
Product Catalog

Product Videos
1 video
Related categories Shaver Brown Commercial Stock
1 Category
Hens, laying strains (brown egg)
Related Products
1 Product
Other products of ISA HENDRIX
1 producto
ISA HENDRIX
Hendrix Genetics is dedicated to generating solutions for the animal protein sector that meet the challenges of food production.
Backed by a strong portfolio of leading brands, Hendrix Genetics provides expertise and resources to producers globally, with operations and joint ventures in 24 countries, and more than 2,400 employees worldwide.
To fulfil our mission and to realize our full potential, Hendrix Genetics is inspired to be the global leader in animal breeding. With this goal in mind, Hendrix Genetics has developed a strategy founded on strengthening four key pillars of its business: Value Creation, Collaboration, Innovation and Sustainability.
Our Mission and Vision:
With respect and care for people, animals and the environment, it is clear that now – more than ever before – Hendrix Genetics is ready and dedicated to delivering better breeding today, brighter life tomorrow.
Mission:
Hendrix Genetics helps the world meet the growing demand for food by supporting producers...
See company
Price and product availability