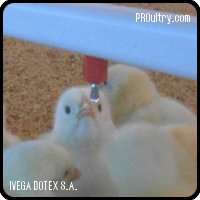 Optimal hygiene;


Better water temperature;


Minimal water wastage;


Easy to clean;


Little maintenance;


Always enough watering points;


Optimal supply of medication and additives;


Dry manure;


Lower humidity, less ammonia.


Product Catalog

Product Videos
1 video
Related categories DRINKING SYSTEM FOR BIRDS
1 Category
Drinkers
Related Products
1 Product
Other products of IVEGA DOTEX S.A.
1 producto
IVEGA DOTEX S.A.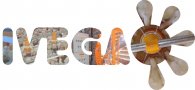 IVEGA -DOTEX S.A es una una empresa dedicada a la fabricación de insumos avícolas, fundada por Lluís Mohedano Puig que procede de una familia con una larga trayectoria en la fabricación de equipos para avicultura.
Instalada actualmente en Argentina para acercarse y brindar mejor servicio tanto a los distribuidores de implementos avícolas como a los productores. Nuestro trato con el cliente es directo y personalizado, tratando de brindar las mejores soluciones para su éxito y satisfacción en su emprendimiento avícola.
Ivega - Dotex S.A. se caracteriza  por la fabricación nacional  del sistema de comedero automático para pollos IVEGA. El plato comedero IVEGA  fue diseñado en Europa y  tiene un resultado excelente en la conversión ya que es adecuado para toda edad, permite un reparto del alimento uniforme y evita pérdidas por atrapamiento.
Una de nuestros objetivos como fabricantes argentinos es la exportación de implementos avícolas, ofreciendo competitivos sistemas...
See company
Price and product availability