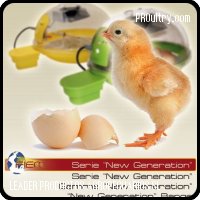 Incubators, properly conceived to generate heat, humidity, ventilation and to turn eggs, consist of materials keeping these values constant and making cleaning easier at cycle end.

Our constant and continuous research the incubation field has led our staff to create technologies able to control the hatching process and, thanks to our experience, we have acquired in years the reputation of specialized company able to provide for customized solutions according to customer's needs.

Quality is a very important factor to us and one of our main priorities; combined with top performance of our products, it allows us to fully meet our customers' expectations.

All these pre-requisites allow reaching an excellent hatching percentage, for both single stage and multy stage incubation.
Product Catalog

Related categories Egg incubators small to medium size
1 Category
Small and medium capacity incubators
Other products of LEADER Productos Agropecuarios S.L.
11 productos
LEADER Productos Agropecuarios S.L.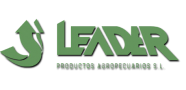 Gracias a su gran experiencia, con suministros y embarques a más de 70 países, Leader Cunillense ofrece al mercado avícola español una amplia gama de productos.
La empresa Leader Cunillense garantiza:
Una rápida y eficiente respuesta y ofertas desde sus oficinas
Las entregas se realizarán siempre a tiempo de acuerdo con las condiciones pactadas en su pedido.
Siempre tendrá asistencia técnica en caso de problemas o reclamaciones.
See company
Price and product availability