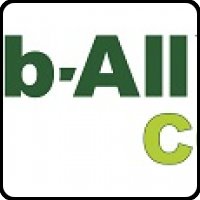 Herb-All™COCC-X participates in the natural animal defense against Coccidia infections!

Herb-AllTMCOCC-X contributes to:
- Reinforcement of natural defense barriers against Coccidia infections
- Improved gut microbial control
- Feed conversion improvement
- Reduced wet litter issues
- Facilitate rotation management
- Avoid withdrawal restrictions

Minimizing the burden of Coccidia leads to improved production and less medication!
Product Videos
1 video
Related categories HERB-ALLTMCOCC-X
1 Category
Coccidiostatic additives
Related Products
1 Product
Other products of LIFE CIRCLE NUTRITION
1 producto
LIFE CIRCLE NUTRITION

LifeCircle Nutrition is a young company born on sound foundation.
Strong of over 20 years of animal nutrition activity, and thanks to a broad range of products and technologies managed and developed over this period, our holding company launched LifeCircle to serve and develop new markets, with new products and new concepts.
Thanks to cumulated market and technical experience the LifeCircle team has put the best of his skills and the market trends together, and designed a selected portfolio to serve emmerging demands, anticipate customer needs, launch innovative products.
See company
Price and product availability