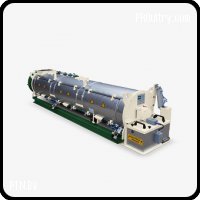 VIV Europe - Stand8.C058
TCS: Guaranteed hygienic conditioning
Producing bacteria-free animal feed of guaranteed high quality is becoming an increasingly important issue. In the food chain, companies that produce animal feed are also subjected to increasingly stricter standards aimed at guaranteeing the hygiene and traceability of feed.

The Temperature Control System (TCS) developed by PTN provides a solution. By combining the conditioner with a TCS and placing this above the pelletiser, guarantees can be given that feed has undergone the desired thermal treatment right from the very first kilo. This eliminates rejected products and ensures a homogenous, hygienic and 100% controllable process. A unique, proven concept.
Product Videos
1 video
Related categories TCS
1 Category
Feed factories, machinery for
Related Products
1 Product
Other products of PTN BV
1 producto
Product Website
http://triottgroup.com/
PTN BV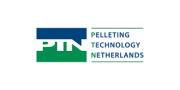 Pelleting Technology Netherlands (PTN), specialist in the development, production and servicing of pelletisers and related machinery for the production of animal feed. Our products can be used for a wide range of applications.
Since 1974 PTN has been active on a global scale in the development, engineering, production, sale and servicing of pelletisers and related machinery for the compound feed, recycling and biomass industries.
 
See company
Price and product availability