Phytogramme® - EFFICIENCY EVALUATION OF ESSENTIAL OILS Alerta
A product of RESALAB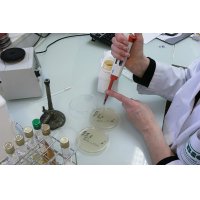 Pressures are now being felt, in the interest of the community, to reduce the usage of antibiotics. At the same time, there is renewed interest in alternative solutions, including combinations of certain essential oils, in order to produce a synergistic effect of enhanced bactericidal action. The Phytogramme® is comparable to a conventional test for sensitivity to a range of antibiotics, instead using plant-derived substances. It is an in vitro method of measuring the capacity of a product based on essential oils to inhibit bacterial proliferation, making it possible to test the sensitivity of the microbes of interest to various solutions. The method involves measuring the diameter of the circle in which growth of the bacterial strain is inhibited. The larger the diameter, the greater the product's in vitro effectiveness. The Phytogramme® method is repeatable and reproducible over time, whatever the bacterium of interest, and whatever mixture of active ingredients has been included in the product's formulation. In view of the toxicity of some essential oils, use of the method is restricted to persons who have been trained in laboratory techniques.
Product Videos
1 video
Related categories Phytogramme® - EFFICIENCY EVALUATION OF ESSENTIAL OILS
1 Category
Technical consultants
Related Products
1 Product
Other products of RESALAB
1 producto
RESALAB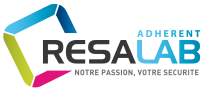 A network of firms serving animal health in the livestock and agri-business sectors
The Cristal Group was originally set up by four veterinary practices, developing historically through a focus on health techniques and associated services (training, research investigations, diets & nutrition, and distribution).
It then consolidated the development by including analysis laboratories, and other products and services related to health, hygiene and nutrition in relation to rearing activities.
The Cristal Group now provides a comprehensive solution for all active players in the food chain, with both horizontal (multi-species) and vertical aspects (from selection to consumption).
See company
Price and product availability