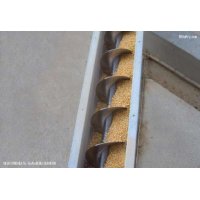 Transportadores de rosca:
Los transportadores de rosca de maTra cubren sus expectativas en cuanto a durabilidad y economía de funcionamiento.

Capacidad:
Dimensionados para garantizar el rendimiento requerido. Para el cálculo de rendimientos se ha escogido un índice conservador de llenado del 45%, evitando tomar valores altos que sobrestimen su capacidad

Fiabilidad:
La sencillez mecánica y la calidad de sus componentes, así como las bajas revoluciones de la espira, redundan en su alta fiabilidad.

Seguridad:
Totalmente carenados con engrasadores accesibles desde el exterior. El accionamiento es de tipo directo, evitando atrapamientos en las operaciones normales con cadenas o correas. Podemos instalar aquellos mecanismos de seguridad que su normativa específica les exija.

Flexibilidad:
El dimensionado conservador posibilita un rango de capacidades adecuado.

Acabado:
El excelente galvanizado de la chapa que los constituyen (450gr/m2), garantiza la mejor resistencia a los agentes atmosféricos. Es posible además el suministro de terminados pintados con esmalte sintético. Idoneidad: no todos los productos e instalaciones son iguales, por ello nos adaptamos a las necesidades de cada cliente instalando canales y espirales de materiales y características específicas, como por ejemplo: pasos progresivos, roscas semipesadas y pesadas, fondos antidesgaste y construcciones en acero inoxidable.
Product Videos
1 video
Related categories Transportadores de rosca
1 Category
Feed transport
Related Products
1 Product
Other products of SILOS CÓRDOBA SL - GANADERÍA SERVICIOS
1 producto
SILOS CÓRDOBA SL - GANADERÍA SERVICIOS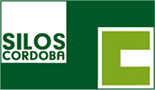 Silos Cordoba is a leading manufacturer of metal silos for grain storage (grain storage bins). In addition to a large selection of grain storage solutions, including flat silos, hopper silos, truck load silos and farm silos; we also manufacture a full line of handling equipment; livestock equipment, including ventilation systems, feeding and watering systems; metal structures and cladding.
See company
Price and product availability