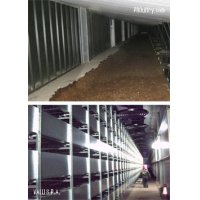 MANURE DRYING TUNNELS – VALLI TE: EXTERNAL DRYER FOR MANURE ON PERFORATED BELTS

The VALLI TE Manure Drying Tunnel is available from 4 to 16 tiers x 1.60 mts wide.
The manure is dried by the exhaust air from the shed that is pushed or pulled trough the manute laying on perforated belts.
The thickness of manure layer is automatically determined by synchronizing the speed of the tunneland the one of the cleaning belts into the shed.
The VALLI TE also reduces the emission rates.
Product Videos
1 video
Related categories Mannure drying tunnels
1 Category
Droppings, withdrawal systems
Related Products
1 Product
Other products of VALLI S.P.A.
1 producto
VALLI S.P.A.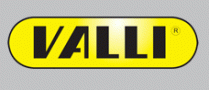 We manufacture all models of layer cages from 2 to 12 tiers including all models of the enriched colony systems, all models of rearing cages from 2 to 12 tiers, all model of enriched cages, feeding systems (hoppers, flat chain, spiral), egg collection systems (lifters, de-escalators, elevators or rod conveyors), drinking equipment (nipple, cups, water tanks), manure handling and drying systems, (scrapers, augers, belts, chain conveyors), feed bins and feed augers, automatic broiler cages, and turnkey projects.
See company
Price and product availability