STENOROL® is a 0.6% premix, containing 6g/kg of its active ingredient halofuginone with carrier substance corn cobs. It is a greyish white homogenous mixture. Halofuginone is derived form febrifugine, one of the alkaloids, contained in Dichroine, which is an extract of the plant Dichroa febrifuga. Dichroine has been used for centuries as a treatment for malaria and can be found in the traditional Chinese pharmacopoeia. Thus, although manufactured by chemical synthesis, halofuginone is derived from a natural product, whose antiparasitic activity has been used successfully for hundreds of years.
STENOROL® is a coccidiostat, which blocks protein sythesis in the parasite.
Product Videos
1 video
Related categories STENOROL® 0.6%
1 Category
Coccidiostatic additives
Related Products
1 Product
Other products of HUVEPHARMA NV
1 producto
HUVEPHARMA NV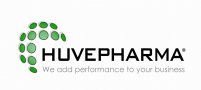 Huvepharma® is a fast-growing global pharmaceutical company with a focus on developing, manufacturing and marketing of human and animal health products. These pillars are the basis of our company name, Huvepharma: HUman and VEterinary PHARMAceuticals. We place equal emphasis on the production and marketing of products for animals and for humans. The company also manufactures and markets enzymes for food, feed and industrial applications. Huvepharma is a privately-owned company, headquartered in Sofia, Bulgaria.
See company
Price and product availability