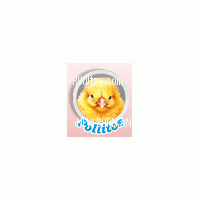 CHICK'BOOST

The starting help for broilers chicks, layers chicks, turkey poults !

CHICK'BOOST provides the nutrients, water and energy content needed to ensure good rehydration of the chick and quick resorption of the yolk sac.
CHICK'BOOST is a highly palatable nutritional supplement as a result of semi-wet extrusion technology.
Product Videos
1 video
Related categories CHICK'BOOST
1 Category
Starter feed
Related Products
1 Product
Other products of NEW BORN ANIMAL CARE
1 producto
NEW BORN ANIMAL CARE

NEWBORN ANIMAL CARE is located in Brittany - France, where is also located our group: LE GOUESSANT
NEWBORN ANIMAL CARE is a subsidiary of LE GOUESSANT group, specialized in animal nutrition. Six factories and over 680 employees work for our group. It devotes an average of 6 millions euros each year to research.
High automated processes, important and diversified logistical means contribute to the research of reduced manufacturing costs and to the guarantee of the quality of the products, respecting the environment. 
A highly specialized team of nutritionists, veterinarians, engineers and technicians work in close partnership to provide the latest progress, and more efficient products in animal nutrition.
See company
Price and product availability