featured
Fotovoltaica SOLIDEO para gallinas ponedoras Alerta
A product of SOLIDEO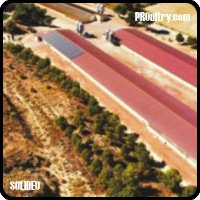 Fotovoltaica SOLIDEO para gallinas ponedoras
Sin ser tan crítica cómo en el engorde de pollos, una granja avícola de gallinas ponedoras también tiene un importante gasto en electricidad: iluminación, ventilación, cinta recogedora de gallinaza, cintas recogedoras de huevos, trampillas, y automatismos varios.
Independientemente de que sea una nave con jaulas enriquecidas, con aviarios, con salida a parque, ecológica, etc. es posible reducir a cero el coste del funcionamiento de todos estos componentes eléctricos.

Esto es aplicable tanto para una granja ya existente y conectada a la red, como una granja nueva de ponedoras que con la ingeniería y la última tecnología aportada por SOLIDEO puede funcionar sin necesidad de estar conectada a la red eléctrica, con el ahorro que esto representa al poder emplazar la granja en fincas más económicas al no tener acceso a la red eléctrica.

Soluciones escalables
Otra ventaja de las SOLUCIONES de SOLIDEO para avicultura es que nuestros ingenieros son expertos en soluciones totalmente escalables, pudiendo montar una instalación fotovoltaica en una pequeña granja totalmente exterior con solo 2.000 gallinas ecológicas (en la que iluminación, ordenadores y cinta recogida de huevos) funcione al 100% con fotovoltaica, a otra solución a mediada de dos naves con un total de 60.000 gallinas en aviarios o grandes complejos avícolas de puesta de 200.000 gallinas ponedoras con centro de clasificación , sistemas de transporte y secado de la gallinaza, etc.


Presupuesto sin compromiso
No somos expertos en manejar tus aves, el experto eres tú, pero si expertos en ingeniería fotovoltaica. Tan solo necesitaremos saber todos los equipos con consumo eléctrico que tienes funcionando, el grado de concurrencia de los mismos y te haremos un presupuesto sin compromiso para que la electricidad para tus gallinas ponedoras provenga en exclusiva o mayoritariamente del sol.
Pídenos presupuesto ya, cada día de retraso es malgastar miles de Euros al año que puedes ahorrarte al producir tus huevos.
Además, tus clientes valorarán que tus huevos se hayan producido con Energía 100% verde y en una granja autosuficiente.

Llámanos, nos encargamos de todo.
Product Videos
1 video
Related categories Fotovoltaica SOLIDEO para gallinas ponedoras
1 Category
Renewable energy consultancy services with experience in poultry and livestock facilities
Related Products
1 Product
Other products of SOLIDEO
1 producto
SOLIDEO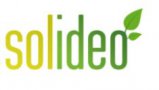 Solideo, empresa; instaladora de fotovoltaica especializada en avicultura.
Granjas avícolas del futuro gracias a la energía del Sol.
Instalaciones de calidad, con una garantía de los equipos de 25 años, libres de mantenimiento y con monitorización en el teléfono móvil.
Solideo: una instalación de confianza, a medida de las necesidades el avicultor y para toda la vida.
La reducción del gasto energético en industrias con márgenes estrechos e intensivas en uso de electricidad, convierten la energía fotovoltaica en el mejor aliado del empresario avicultor.
El mayor consumo de electricidad de una granja avícola tiene lugar fundamentalmente en la climatización y en la iluminación: luz, temperatura, humedad y calidad del aire de las instalaciones de cría son vitales para asegurar una crecimiento óptimo de las aves.
Estas condiciones óptimas para el animal implica un coste altísimo para el avicultor, pasando a ser el gasto en electricidad una de las partidas más importantes en las cuentas...
See company
Price and product availability