featured
Instalaciones de fotovoltaicas llaves en mano para naves de pollos Alerta
A product of SOLIDEO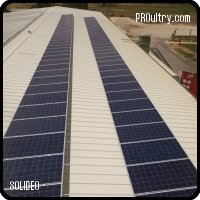 Fotovoltaica SOLIDEO para granjas de pollos
¿Tienes una o varias naves de engorde de pollos?
¿Sabes que hay una partida de gastos que puedes reducir ya mismo y de manera muy importante?

Una nave de 20.000, 30.000 o 40.000 pollos tiene un consumo energético muy importante, siendo la factura de la electricidad empleada en ventilación especialmente y en menor grado en iluminación una partida de gastos que puedo casi eliminar de un plumazo al minuto 1 de tener una instalación de fotovoltaica funcionando.
Por otro lado, la factura de la luz es un "coladero" de múltiples impuestos y cuotas fijas.

En SOLIDEO te hacemos un estudio sin compromiso, tan solo te pediremos una de tus últimas facturas, de la importante cantidad de dinero que cada mes puedes ahorrarte, siempre con una premisa, obtener el máximo ahorro y el retorno más rápido de la inversión manteniendo o incluso mejorando el bienestar animal de los pollos.

Ya que no puedes controlar el precio que pagará el mercado y la integradora por tus pollos, controla y reduce de manera espectacular tu factura energética con SOLIDEO.
Pídenos presupuesto sin compromiso o detalle de proyectos realizados.
Product Photos Instalaciones de fotovoltaicas llaves en mano para naves de pollos of SOLIDEO

1 Photo
Product Videos
1 video
Related categories Instalaciones de fotovoltaicas llaves en mano para naves de pollos
1 Category
Renewable energy consultancy services with experience in poultry and livestock facilities
Related Products
1 Product
Other products of SOLIDEO
1 producto
SOLIDEO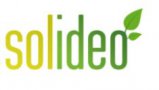 Solideo, empresa; instaladora de fotovoltaica especializada en avicultura.
Granjas avícolas del futuro gracias a la energía del Sol.
Instalaciones de calidad, con una garantía de los equipos de 25 años, libres de mantenimiento y con monitorización en el teléfono móvil.
Solideo: una instalación de confianza, a medida de las necesidades el avicultor y para toda la vida.
La reducción del gasto energético en industrias con márgenes estrechos e intensivas en uso de electricidad, convierten la energía fotovoltaica en el mejor aliado del empresario avicultor.
El mayor consumo de electricidad de una granja avícola tiene lugar fundamentalmente en la climatización y en la iluminación: luz, temperatura, humedad y calidad del aire de las instalaciones de cría son vitales para asegurar una crecimiento óptimo de las aves.
Estas condiciones óptimas para el animal implica un coste altísimo para el avicultor, pasando a ser el gasto en electricidad una de las partidas más importantes en las cuentas...
See company
Price and product availability